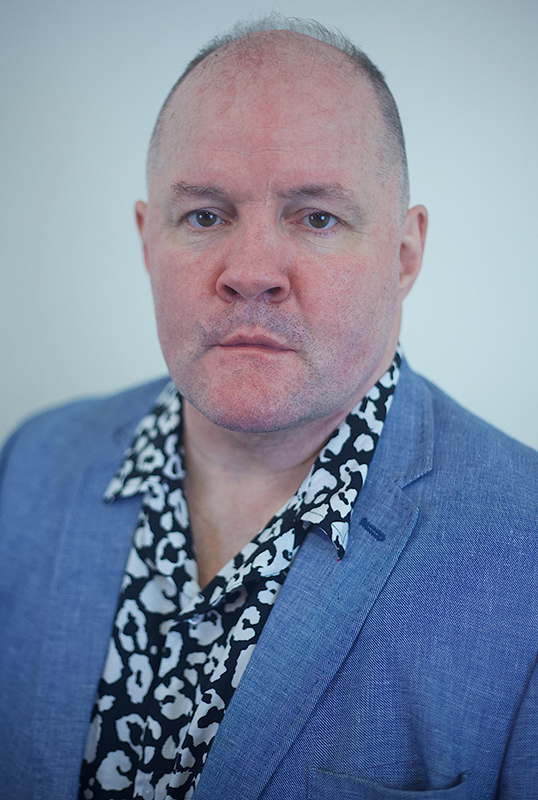 REPRESENTATION
AGENT
London/Europe – I.A.M. : International Artists Management:
info@internationalartistsmanagement.co.uk
www.internationalartistsmanagement.co.uk
MANAGEMENT
U.S./International – Lighthouse Entertainment (Los Angeles)
ssiebert@lighthousela.com
www.lighthousela.com
Stats
Nationality: Scottish
Weight: 100kgs / 220lbs / 15.7 Stone
Height: 5′ 10″
Hair Colour: Brown (Very Short)
Eye Colour: Hazel
Body Type: Athletic / Muscular
Chest: 46″ – 48″
Waist: 38″
Neck: 17 ½"
Attributes
Excellent physical condition : Athletic / Fit / Muscular physique.
Good speaking voice with educated, Scottish (Glasgow) accent.
Accents:
*General American
*London / Cockney
*Irish – Northern
*Russian / Eastern European
*South African
*Australian
Skills
ACTION • MARTIAL ARTS • FITNESS • OUTDOOR
Excellent, realistic, fighting skills comprising both unarmed and armed expertise.
Weapon skills – swords, firearms.
Former multi-champion KickBoxer & Martial Artist –
* 6 time WORLD Thai Kick Boxing Champion, K-1 Fighter – Japan, UK, USA.
* SCOTLAND'S most successful ever fighter.
* International recognition and fighting experience.
Physical skills/abilities: Horse riding, cars & vehicles (full driving license), motorbikes, jet skis, dance – tango, salsa.
Ex Professional Drummer
Casting & Memberships
Spotlight UK
Actors Access US
IMDB Pro
e-Talenta
Affiliations and Guilds
Equity UK
AGGB (Actors Guild of Great Britain)
Training
Acting Coach Scotland – Practical Aesthetics – Mark Westbrook

U.K. Theatre School Adult & Advanced Acting – Paul Fontana
…and…
Private acting training / instruction with multiple coaches –
Mel Churcher, Crystal Carson, Leigh Kilton Smith and many others
Private voice accent and dialect coaching with Alex Gillon
Multiple acting & specialist skills training workshops
Multiple, Special Workshops & Short Training Courses : 2009 – onwards.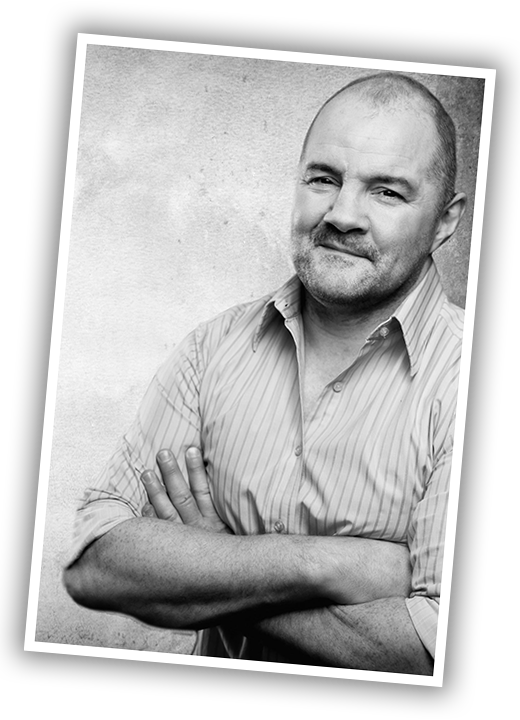 THE PAST
Duncan Airlie James was born on May 23rd, in Glasgow, Scotland. He was a tough, wee guy from the off and early in his life, found a love for sports, that took him through football (soccer), rugby, and led him eventually to the Martial Arts.
He also displayed a strong "creative / artistic" streak, and spent the 80's as a drummer and musician in many various bands in Glasgow, Scotland, having a couple of close brushes with success.
But his competitive nature and physical presence again pushed to the fore of his life in the early to mid 90's and he could no longer resist the drive to pursue his dream of success in combat. He dedicated the next decade and a half of his life to this dream, and, after many years of hard work, and enjoying great success, Duncan Airlie James retired from his competitive fighting career at the end of 2006, as Scotland's most well known, and arguably most successful ever ring fighter 
He won six versions of World, Thai Boxing and Kick Boxing titles as a competitive fighter, along with many other titles. He is still the ONLY Scotsman ever to fight in the prestigious K-1 events in Japan, and he competed all over the world during his illustrious and very successful career. His tartan shorts and fighting kilt became a famous trademark and his badge of honour!
THE FUTURE
With the demands and rigours of a professional fighting career behind him, and with his focus and interest now shifted from that path, the creative juices once again started to flow strongly and before long, Duncan had rediscovered his love of performance and acting.
He brings the same drive, intensity, determination and self discipline that he showed to achieve outstanding success as a professional fighter, to his passion for acting.
Credits

| Film | Role | Director / Production |
| --- | --- | --- |
| LES PARADIS DE DIANE (FF) | Dick (supporting) | Jan Grassman & Carmen Jaquier / 2:1 Film GmbH |
| 83 (FF) | Clive, Englishman (supporting) | Khabir Khan / K.K.F. Khabir Khan Films |
| JINGLE JANGLE (FF) | Constable Carruthers (supporting) | David E. Talbert / 260 Degrees Entertainment |
| OUTLAW KING (FF) | Beaumont (supporting) | David Mackenzie / Sigma Films |
| TOMB RAIDER (FF) | Terry (supporting) | Roar Uthaug / Warner Bros. |
| ID2 : Shadwell Army (FF) | Hunt (supporting) | Joel Novoa / ID2 Productions |
| STARRED UP (FF) | Officer White (supporting) | David Mackenzie / Film 4 |
| T.V.Film/Series/Pilot/Web | Role | Director / Production |
| --- | --- | --- |
| CRIME | Joe (supporting) | Trygve Allister Diesen / BBC |
| UDAARIAN | McKenna (supporting) | Utaam Singh / Dreamyatra |
| OUTLANDER (TVS) | Gangsman (supporting) | David Moore / Sony |
| FANATIC (TVP) | Major Doug Bormann (lead) | Luke Aherne / Gilnockie F & P |
| FRANK (WS) | Jim (series regular) | Luke Aherne / LA Productions |
| ONE NIGHT IN EMERGENCY (TVF) | Vinnie / Taxi Heavy (supporting) | Michael Offer / BBC |
| Theatre | Role | Director / Production |
| --- | --- | --- |
| AUGGIES | Mr. Ellis (supporting) | Max Dovski / Single End Productions |
| KISS OF DEATH | George Brocklebank (lead) | Paul Fontana / Insomnia |
Commercial
Role
Director / Production
JEWSON SOCIAL MEDIA
Team Talk
Billy (Dickson) - Manager (lead)
Jack Hughes - Danny Jones - Sam Matthewman / Electric House
EE
'Platform Performances'
Builder Eddie (supporting)
Henry Scholfield /
Caviar & LS Productions
BANK OF SCOTLAND
'Susan Calman by your Side'
Directions Glaswegian (supporting)
Alex Boutell /
Rogue & LS Productions
WAITROSE
'Road to Nowhere'

Farmer Dave (supporting)
Martin de Thurah /
Academy Films
SPECSAVERS
'Hearcare'
Joey (supporting)
Chris Denton /
Specsavers TV Services
McDONALDS
'McNuggets'
Vinnie - bouncer (lead)
Thirty Two /
Pulse Films
Key:  FF: Feature Film • SF: Short Film • WS: Web Series • TVS : TV Series • TVF: TV Film • TVP: TV Pilot • Th: Theatre
Co: Commercial